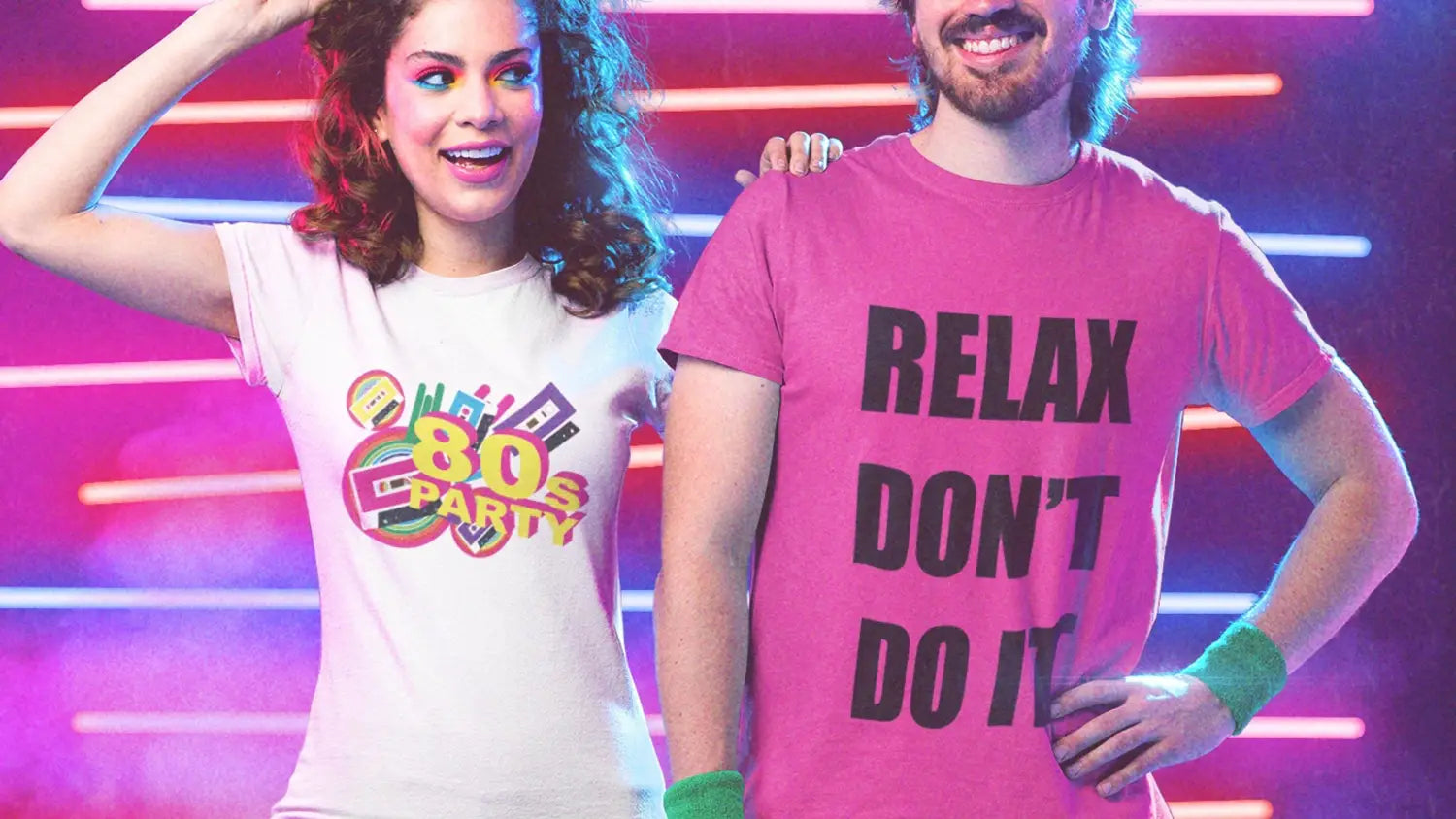 60 products
Fancy Dress shirts – because ordinary is awful
Have you got a fancy dress party on the horizon? Are you wondering how you're going to create that truly special outfit that will wow the crowds? We all know that there's nothing worse than an under-prepared party-goer – only the most bombastic fancy dress clothing will do! After all, everyone knows that it's the unwritten rule of partying – it's always better in fancy dress! Whatever type of party you're going to, whether it's Halloween, Christmas, New Year's or just a birthday, if you and your best friends are dressed up in special gladrags and ready to go, the night is always tough to beat!
Shop our 80s Choose Life T Shirt or Frankie Says Relax T Shirt

Here at Tribal T-shirts we've a truly terrific selection of fancy dress t shirts and accessories to ensure that you're the envy of your friends, all while adding much-needed spice and excitement to a special event. We all know that Halloween is the daddy of all fancy dress nights, and you certainly won't be disappointed by our array of devilish fancy dress clothing – from blood-spattered and bullet-holed shirts to vampire fang outfits and the classic skull and crossbones design. Or perhaps you're more of an eighties fan? Relax! Whether you're into Wham, Frankie Goes To Hollywood, Acid House, our fancy dress t-shirts can help you create the most bodacious outfit for your eighties party. Plus, check out our piano key neck tie design, so beloved by inspirational designer Jacobim Mugatu in Zoolander. Each of our 100& cotton t-shirts are professionally-printed and pre-shrunk for best results, ensuring that you'll really look the part regardless of which type of fancy dress party you're headed to. From dark, scary prints to bright, fluorescent colours, you'll find all the fancy dress clothing that you'll need for the perfect party at Tribal T-Shirts – and yes, all at fantastic prices!
Custom-made Fancy Dress t shirts
Have you got your eye on a cool fancy dress t shirt design? Simply choose your preferred print, select your size and shirt colour, then off to the shopping cart! Our fancy dress T shirts are professionally screen printed, made from 100% cotton, machine washable and available in 9 colours from size S to XXXL.
Here's a video of some of our range -