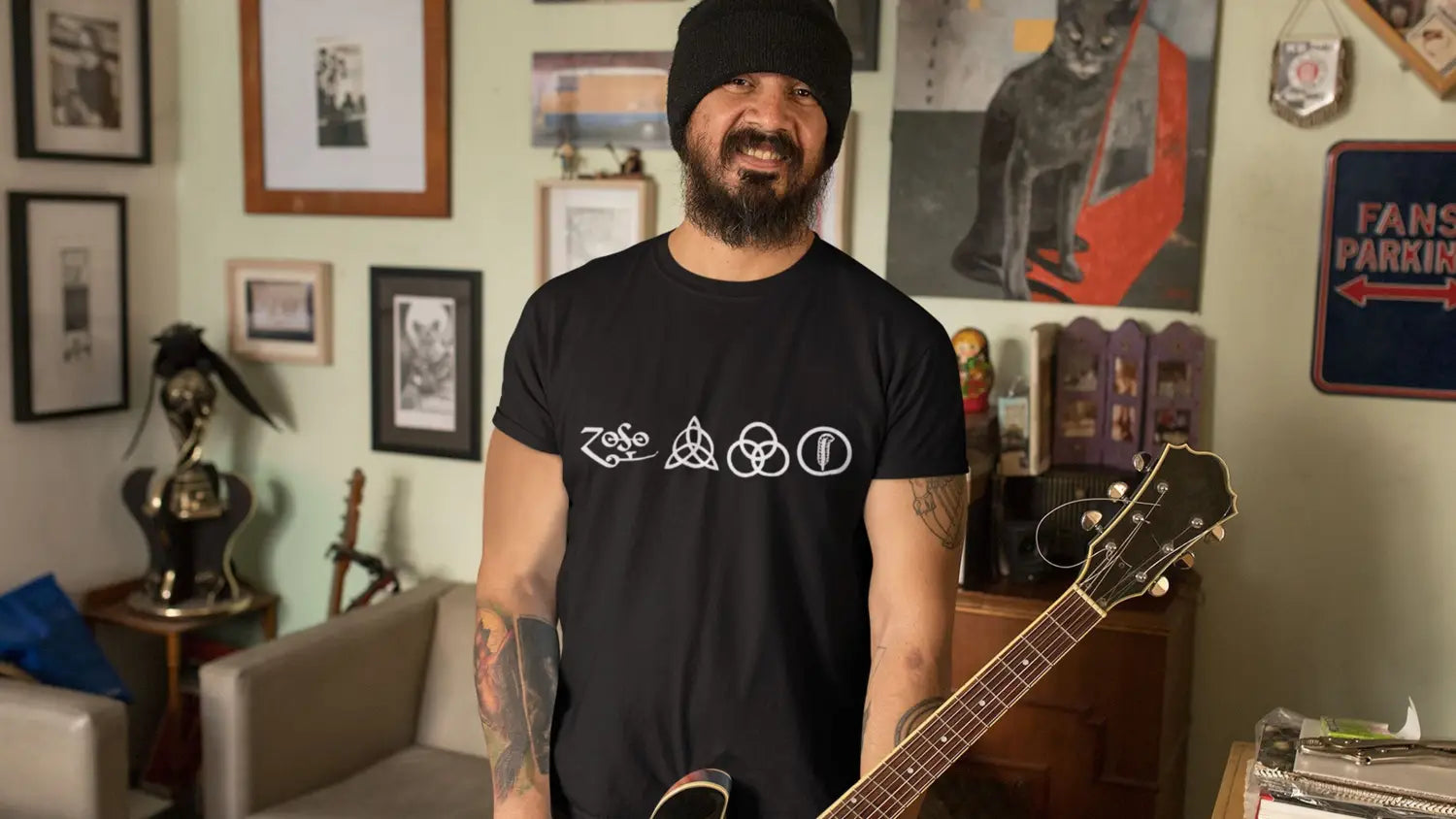 60 products
Classic Rock T Shirts... from Angus to Zappa!
If you're a fan of classic rock, then you're a fan of classic rock T shirts. No rock fan's wardrobe is complete without an array of T shirts as vast as their record collection, and bearing many of the same designs and covers. Whether you're a fan of Led Zeppelin, Pink Floyd, Jimi Hendrix or Guns 'n' Roses, you'll no doubt have had the t shirts as well as all the albums. Our exciting range of classic rock T shirts are ideal gifts for friends and family, featuring the well known designs seen on album covers and concert posters, as well as some of our own exclusive designs.
Guitar Hero T Shirts
We professionally screen print guitar hero T shirts including Jimmy Page, Slash, Jimi Hendrix, Dave Gilmour, Angus Young and Frank Zappa, but it doesn't end there! Love Bob Dylan? No problem, we have several for you to choose from. Neil Young, Johnny Cash, Lou Reed, Elvis are all featured in our classic rock t shirts collection.
Something for Everyone in our Classic Rock Collection
For a more subtle nod towards your rock 'n' roll heroes, how about our New York City ringer T shirts, as worn by John Lennon? Or the Rush parody T shirt worn by Geddy Lee with the word Rash in the 'Rush' font. Or even a collective nod to the entire Rock and Rap genres with the Parental Advisory T shirts, depicting the sticker that warns the buyer of explicit lyrics or themes contained within the music. We even have more modern acts from the Britpop phenomenon including Oasis T shirts and an Ian Brown T shirt, and the not so new rock and pop idols such as Morrissey, Robert Smith and even the Factory Records legend Tony Wilson. It goes without saying that our collection of classic rock T shirts has something for everyone, so if you're stuck for a gift for your dad, brother or mother, or need something to wear to a rock concert, have a look through out classic rock t shirt collection.