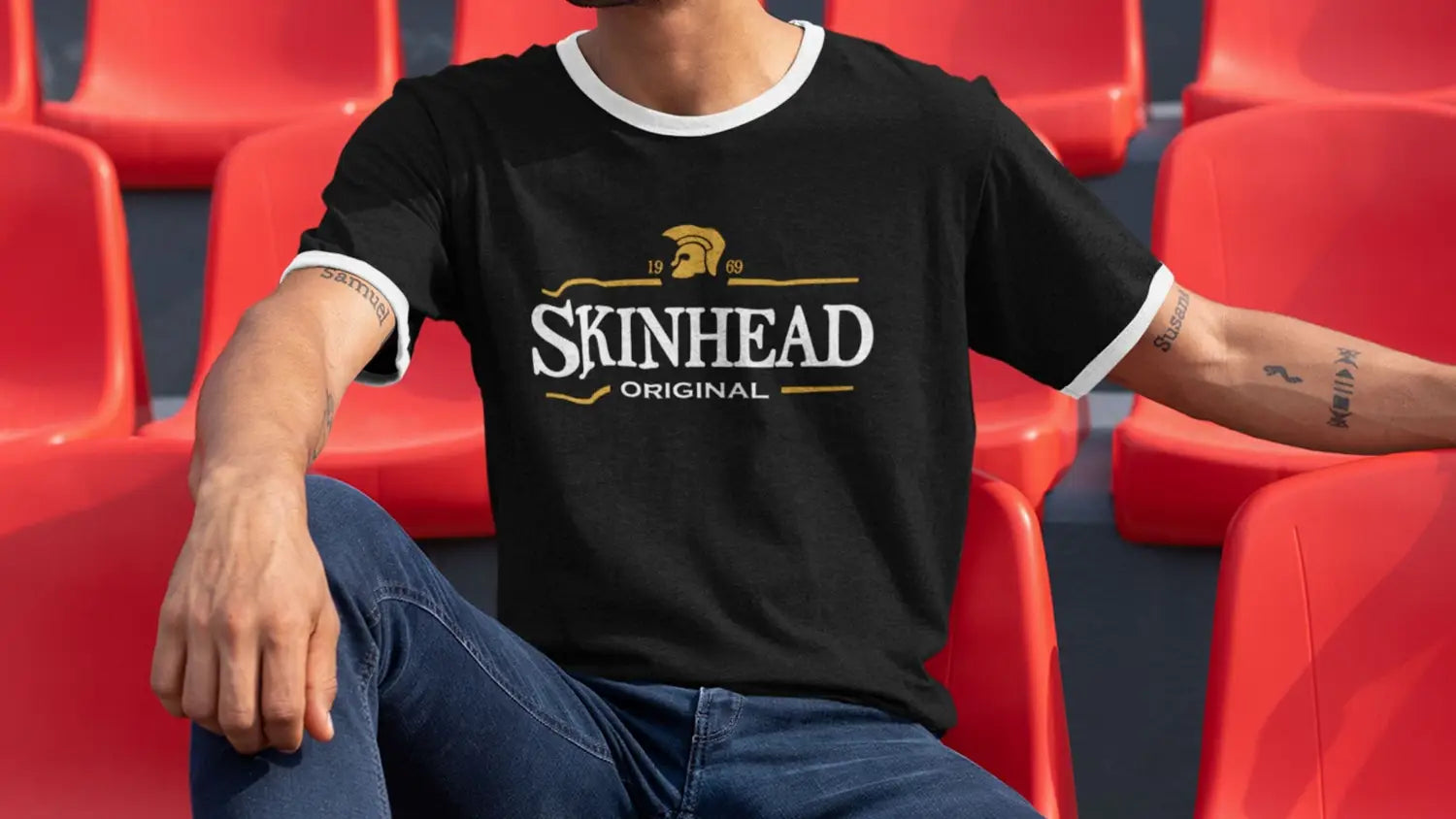 35 products
Explore our skinhead t shirt & clothing collection
Filled with bold and iconic t-shirts that capture the spirit of this timeless subculture.
Embrace the power of skinhead fashion
Our designs honor the roots of skinhead culture, showcasing original logos that proudly represent the movement. From the classic Strength Through Oi design to the striking Skinhead Moonstomp Union Jack Boots Leaf Logo, With attention to detail and high-quality materials, our collection guarantees both style and durability. Discover the true essence of skinhead through our clothing – the ultimate expression of Oi Oi spirit.
Experience the pride of this subculture through our collection of Skinhead T Shirts