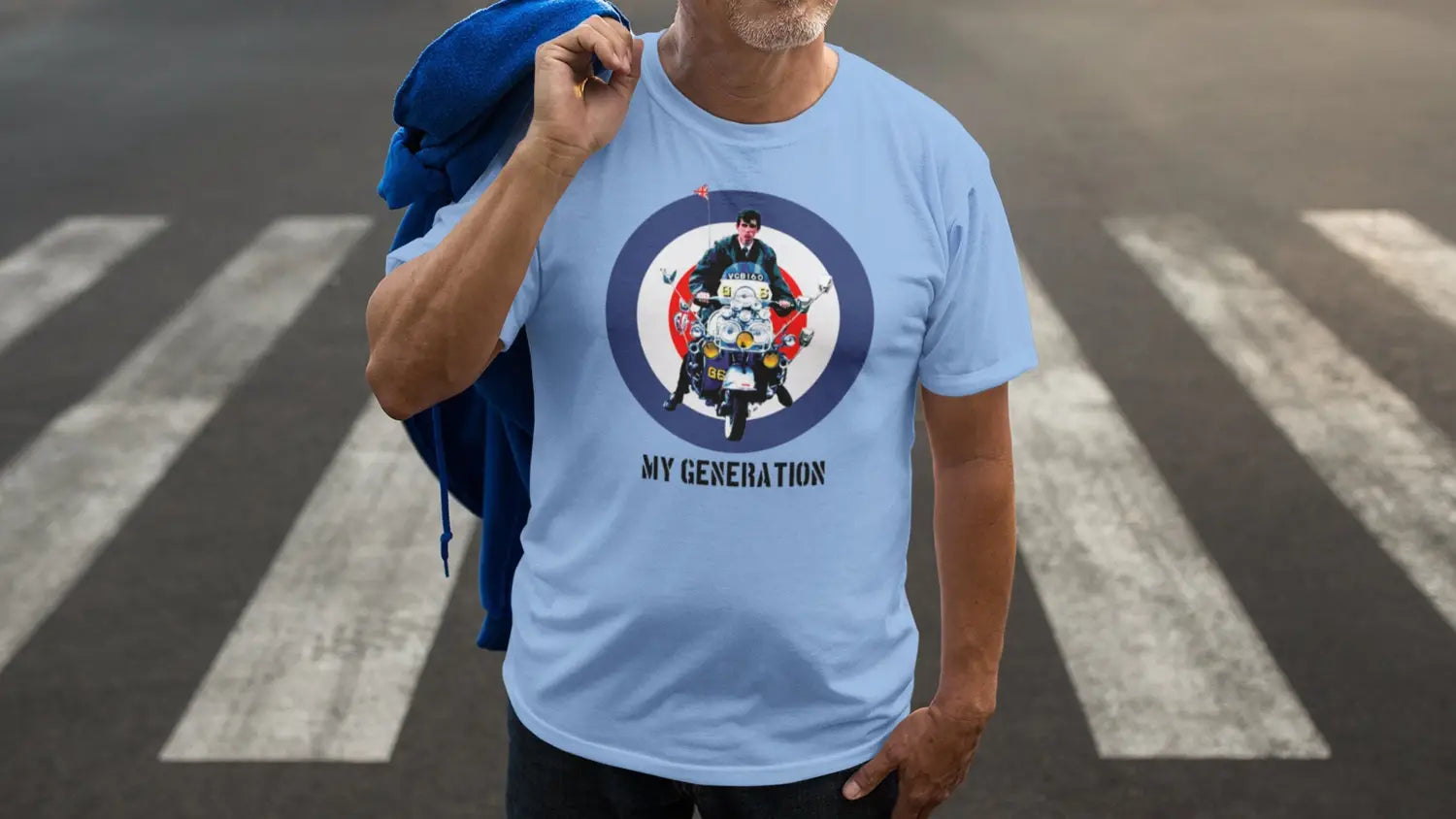 42 products
MOD T SHIRTS : THE CULT OF THE HYPER-COOL
Would you like to celebrate this most stylish of youth-movements with an icon-bearing Mod t shirt? This was a youth sub-genre that emerged in the early 1960s and has seen many revivals ever since. Our clothing items and mod t shirts are thus ever in demand! It has to be said, this was a cult that never missed an opportunity to be sharp, stylish & modern. And not just in its taste in clothing. The Mods embraced American jazz & soul, and were instrumental in promoting music from the Caribbean such as Ska, Rocksteady and the uber-popular Reggae. There was also the love of chic French and Italian clothing and t shirts. Then there were the clubs which became meccas for the Mod scene; London's Roaring Twenties and Manchester's Twisted Wheel being particularly famous. If you were there back in the day, our t shirts will let you relive that era of all-nighters, Purple Hearts and Lambretta rallies. Maybe it was the music, with bands like The Small Faces, The Kinks and The Who all attracting mod-followings. Look in our Mod clothing section. You will find all the icons you need for a definitive mod t shirt.
THE MOST ICONIC MOD CLOTHING & T SHIRTS
The mods were renowned for their love of Italian clothing-fashions, including the thin ties and winklepicker shoes. Our mod t shirts are all custom-made to reflect our customer's desires to advertise and celebrate the Mod Era, with a choice of logos and iconic images which you can choose from. You may wish to walk down memory lane, re-living a wild youth or you may want to re-discover fashions of the past. All the icons of those times are always available here and can be created to your own clothing and t shirt specifications.
CUSTOM-DESIGNED MOD POLO SHIRTS

All you need to do to acquire your very own mod t shirt is select a design from the array of images, along with your size, gender & the colour of your t shirt. Then head to the shopping cart. Our team will then create your t shirt or other clothing/accessory item and dispatch it to you immediately. We also sell shoulder and duffle-bags, aprons & long-sleeved shirts. Here's a video of some our range -