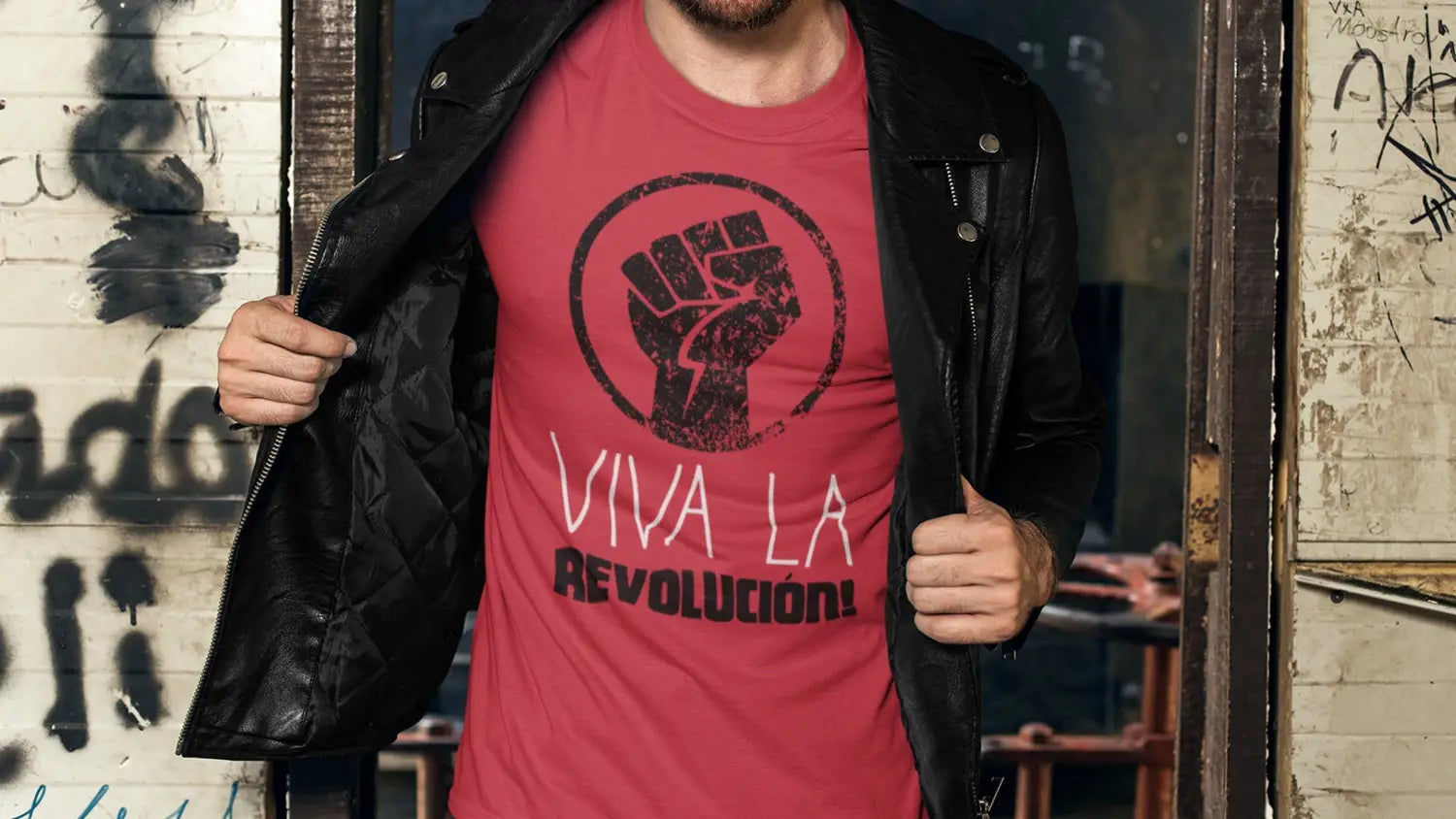 40 products
ICONIC POLITICAL T SHIRTS & CLOTHING

Sick of politicians? Fed-up with the endless chicanery, lies & cover-ups that seem to dog governance these days? It's hardly surprising. In the age of the internet, politicians & the political parties face greater pressure over a plethora of issues. The proliferation of nuclear weapons, global warming & economic inequality are just a few of the many issues facing 21st century humanity, & political parties or individual politicians are under constant pressure to address such issues. Political activism can do much to maintain this pressure, through organized-demonstrations, petitions, pickets & lobbies or simply advertising slogans on t shirts or other items of clothing. For many a would-be political activist the promotion of political ideas often begins with the adoption of slogans & signs which are worn on t shirts or similar clothing. In this way, people can identify 'fellow travelers' & the t shirt is an excellent medium for promoting such discourse. A fine example of this is the Che Guevara face to denote all things revolutionary & socialist. The ubiquitous CND symbol is globally-recognized as a sign of protest against the proliferation of nuclear weapons. Both images are very popular t shirt designs.


POLITICAL ? OF COURSE IT'S POLITICAL !!

In today's politically-heated environment, any activist or concerned-citizen can do great justice to a chosen cause by advertising it on a t shirt or other clothing item. If you are planning on attending a demo, picketing a business or helping out in a political campaign, you would be wise to check our range of political images ready for printing onto t shirts or other clothing. There can be no better way to further your cause than to splash it across a t shirt. If your cause is socialism or the injustice of capitalism, a red t shirt is a must; perhaps hosting an image of Marx, Lenin or Che Guevara? Make sure you check our political category before planning to attend that demo!


CUSTOM-MADE POLITICAL T SHIRTS & CLOTHING

So, it's next Saturday. The big march sets off from the Embankment to head to Hyde Park for the mass rally you've eagerly anticipated. You need a symbol, or maybe a slogan, splashed across a suitably- colored t shirt. Perhaps you need several t shirts! Look no further. All you need to do is check out our political clothing section, where you'll find many political images & slogans available in many colors & in all sizes to suit both sexes. Just click on your t shirt size & other specifications & then proceed to shopping cart. If you prefer our long-sleeved shirts to t shirts, these clothing items are also available. Complete your political statement with one of our accessory- bags!